Motorcycle Brake Service

The single most important piece of equipment on your motorcycle is your brakes. We cut no corners in our brake service to ensure your safety.

Each motorcycle brake job receives new pads or shoes. We then inspect your rotors and replace them if required. The hydraulic system is then flushed and filled with new fluid and bled of air. In the case of cable brakes, the cables are lubricated and adjusted or replaced if needed.

We then go on to set your tire pressures and lubricate your drive chain. Your motorcycle is then thoroughly road tested to ensure your safety.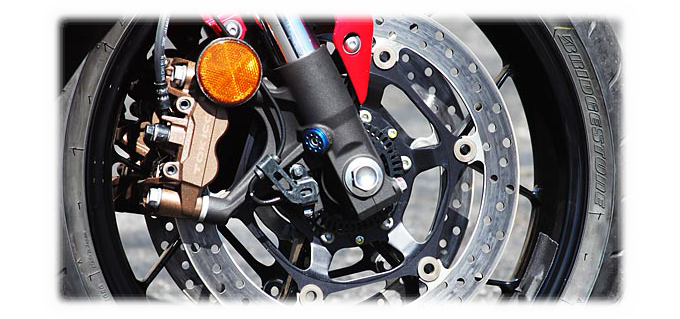 We also offer performance braking upgrades for racing or high performance street applications. If you are interested in boosting your motorcycles stopping power, give us a call!

We proudly use performance parts from:

- Galfer
- EBC
- Ferodo
- Goodrich
- Performance Machine
- DP
- Vesrah
- Russel